Retail Products
LAVA Imports Inc. has extensive experience in sourcing, manufacturing, importing and marketing, physical consumer products for the North American and global marketplaces.
We are excited to present our stellar line up of retail ready consumer brands for your consideration.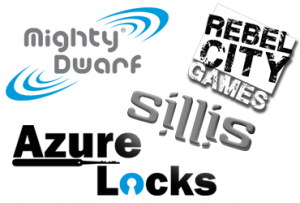 Have you ever wanted to be a Secret Agent? Azure Locks is a developing line of quality lock picking devices and training tools that encourage exploration in a valuable life skill.
Wanna play? Rebel City Games is a developing brand of exciting interactive games.
Turn ANY surface INTO a speaker! Mighty Dwarf® brand of speakers and accessories allow you to play sounds through virtually any solid surface

Sillis is on a mission

to bring to market a wide variety of high quality, high demand consumer products. A Sillis product experience will be defined by superior quality and uncompromising consumer support.
We have established a proven system of product development as well as after sale, end-user, service and support that is the envy of our competition.
Each of our brands are packaged in retail friendly attractive packaging that is sure to boost your unit sales.
We are interested in developing partnerships with resellers around the world. If you wish to become a Reseller or Affiliate Partner please contact us.
More wholesale information on this page.